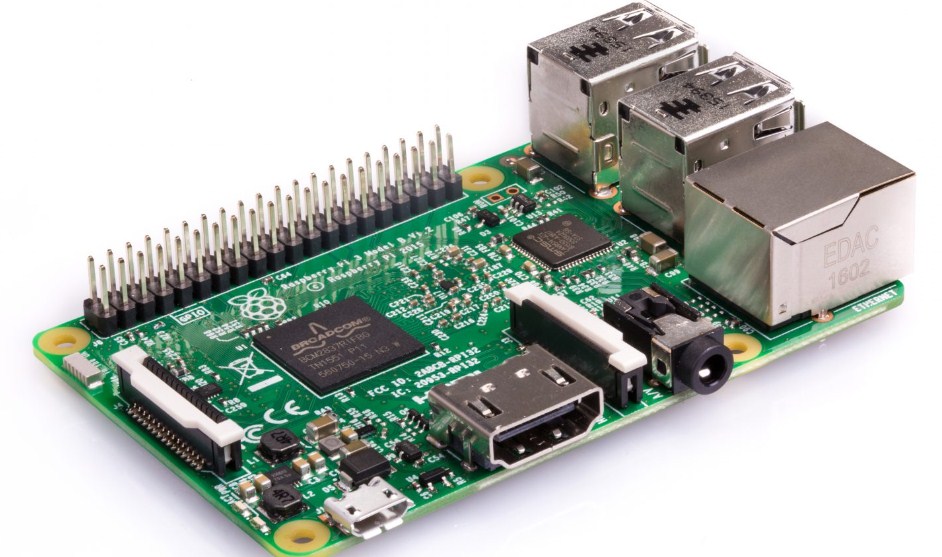 The Raspberry Pi 4 Model B, a new version of the popular tiny computer featuring major hardware upgrades, is available now starting at $35. The first version 4 release of the Raspberry Pi upgrades nearly all components when compared to version 3 models that are also still available.
The new computer comes with a powerful 1.5 GHz quad-core 64-bit ARM Cortex A72 CPU that promises about three times the performance of previous versions.
Other improvements include two USB 3.0 ports on the device (next to two USB 2.0 ports), support for dual monitors at resolutions of up to 4K, full-throughout Gigabit Ethernet, up to 4 Gigabytes of LPDDR4 SDRAM, and 4Kp60 HEVC hardware decode support.
The new Raspberry Pi 4 Model B supports Ethernet, Bluetooth and Wi-Fi connections, and uses USB-C for the power connector instead of the USB micro-B connector that older versions used. The switch gives the device the power it needs to better cope with demands.
The video output has seen an upgrade as well. The Raspberry Pi 4 Model B computer features a pair of type-D HDMI connectors instead of the type-A connectors that previous model used.
Software-wise, the Raspberry Pi 4 comes with an updated operating system that is based on Debian 10 Buster. Among the many improvements that the new operating system brings are updated applications and interface.
You are probably wondering about Model A. There is no Model A; the company behind the product used Model A to describe lower-cost versions of the Raspberry Pi. There is no Model A because it has not (yet) found a way to offer such a device at "significantly less than $35".
The device starts at $35 in the base version with 1 Gigabyte of RAM; add $10 for the 2 Gigabyte variant and $20 for the 4 Gigabyte variant of the Raspberry Pi 4 Model B.
A range of accessories is also available. While you can get started using the mini-computer in its purest form, most users may want to get a case for the device. Cables to connect the device to displays, mouse and keyboard, a power supply, and a microSD card with software to install the operating system, are also required.
Some retailers offer bundles that include everything to get started. A budget set may include the new Raspberry Pi model, a case, power supply, and a microSD card. More advanced bundles may come with mouse and keyboard, HDMI cables, and even special purpose hardware such as extra space to connect hard drives to the device for use as a storage server.
You may purchase an official Desktop Kit that includes the 4 GB version of the Raspberry Pi 4, the official case, power supply unit, mouse and keyboard, HDMI cables, a beginners guide, and a pre-installed 16 Gigabyte microSD card for $120; that's everything you need to get started. Third-party bundles may even be cheaper (or more expensive depending on what is included).
Availability of the 1 Gigabyte model is good; the 4 Gigabyte version of the Raspberry Pi 4 is sold out currently, at least in Germany. I recommend that you get the 4 Gigabyte model as it will offer better performance.
SOURCE