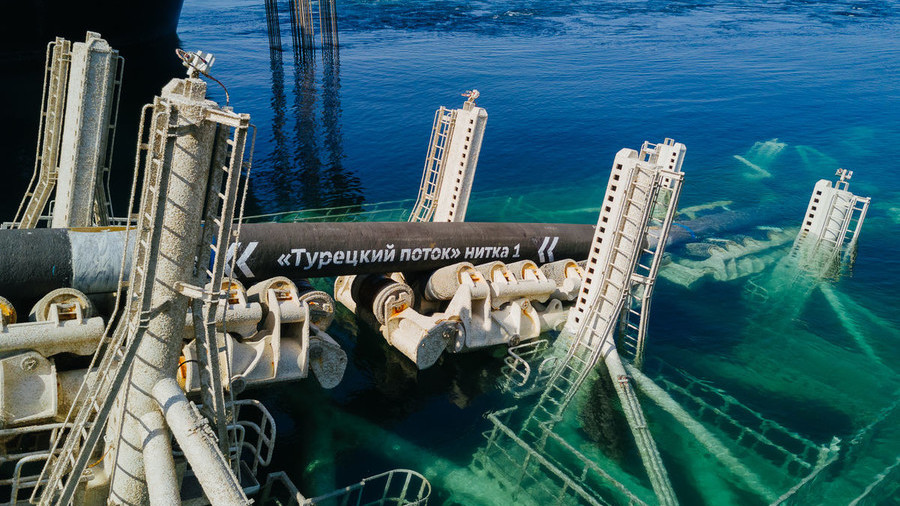 Russian President Vladimir Putin and his Turkish counterpart Recep Tayyip Erdogan on Monday participated in an official ceremony marking the completion of the offshore section of the Turkish Stream natural gas pipeline.
The offshore section of the pipeline, which is 930km (578 miles) and runs along the bottom of the Black Sea, is designed to deliver Russian gas to the Turkish market. Russia's Gazprom began construction of the section in May 2017.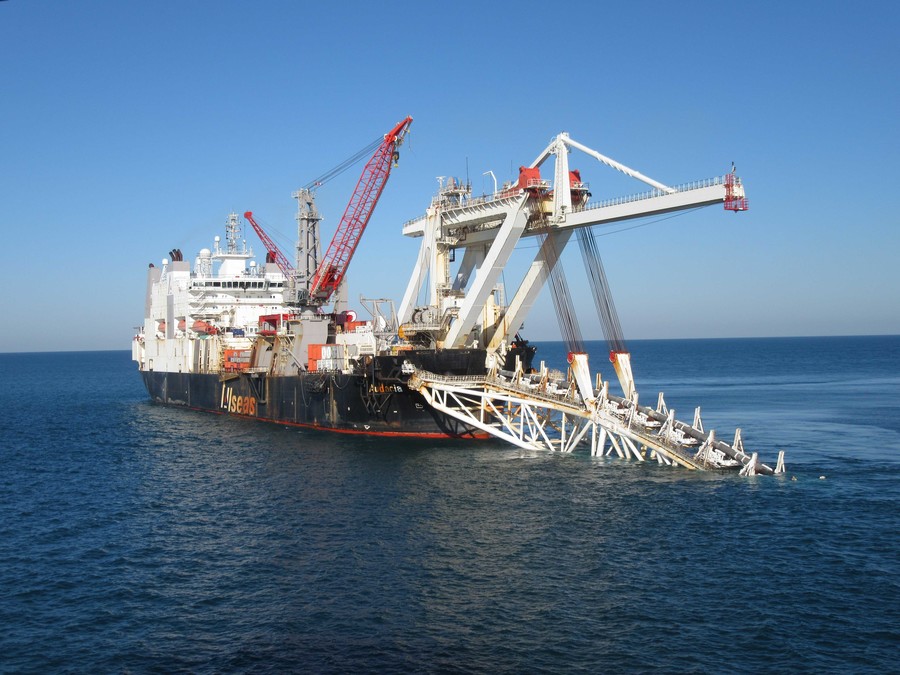 The Audacia pipe-laying vessel © gazprom.ru
It will be continued by a 180km (112 miles) land transit line for gas supply to the countries of south and southeast Europe. The first deliveries are scheduled for the end of 2019.
The pipeline, which has two parts, is expected to carry 31.4 billion cubic meters of natural gas per year from Russia to Turkey. It is a major joint project between the two countries.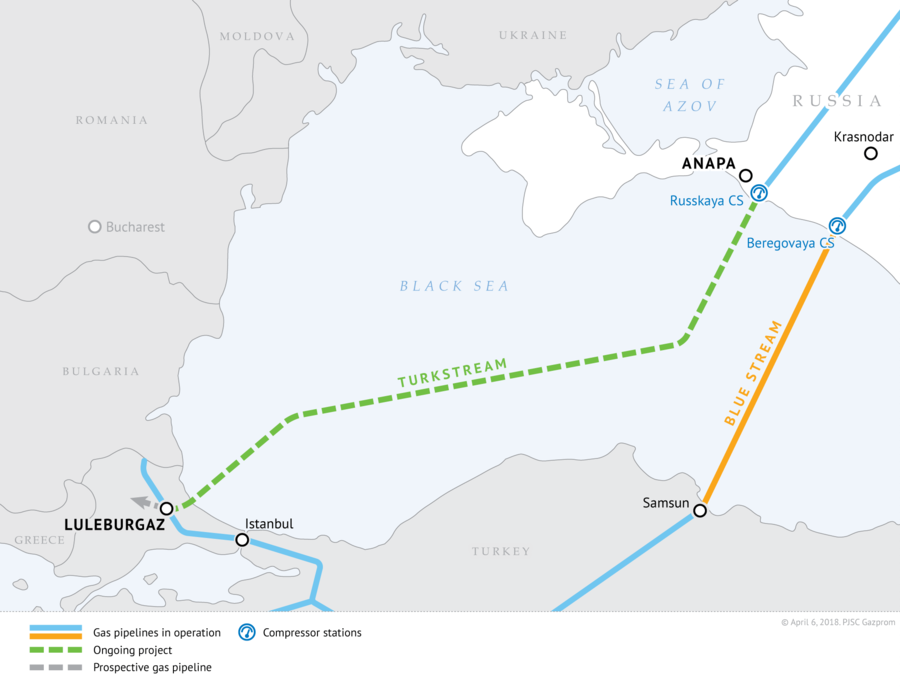 Turkish Stream gas pipeline route © gazprom.ru
The deputy chairman of Gazprom's board of directors, Alexander Medvedev, said earlier that in the near future the company would finally determine the route of the second line. According to him, two main options are being discussed in accordance with the procedures in the European Union and the European Commission. Medvedev cited Greece, Italy, Bulgaria, Serbia, and Hungary as potential markets.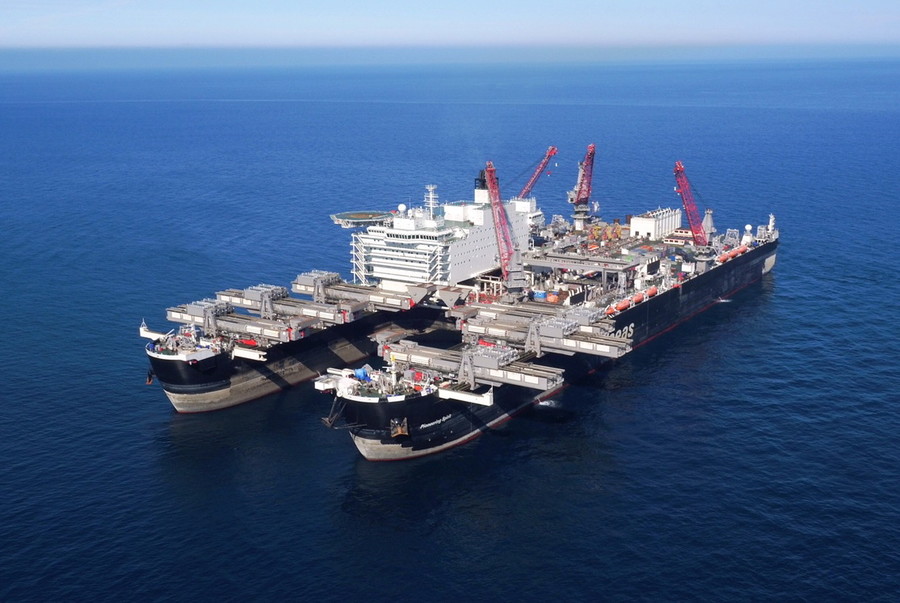 Pioneering Spirit, world's largest construction vessel, employed to build deep-water section of TurkStream gas pipeline © gazprom.ru
Turkey is Gazprom's second largest export market. Russian energy is currently supplied to the country through the Blue Stream pipeline and the Trans-Balkan gas pipeline. In 2017, Gazprom exported a record 29 billion cubic meters of gas to the Turkish market which is 17.3 percent more than in 2016.
READ MORE: Hungary wants Russia's Turkish Stream pipeline to be extended into Europe – Orban
In June, President Putin said an extension of the Turkish Stream pipeline (aka TurkStream) to Bulgaria had been agreed. Hungarian Prime Minister Viktor Orban has asked Russia to extend the Turkish Stream natural gas pipeline to his country and further into Europe.
SOURCE